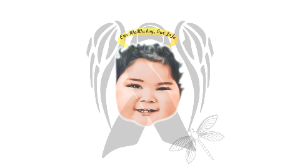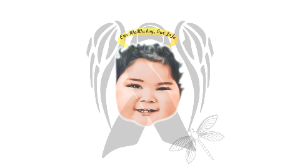 #WalkforJojo
St. Jude Walk/Run - Phoenix, AZ
Captain: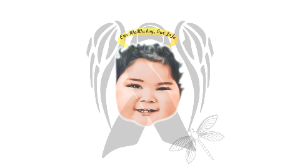 #WalkforJojo
We never really know how fast our lives can change or how much can change in a blink of an eye. A couple weeks before turning one, Jojo was taken to the hospital because he was extremely congested, and it seemed to be something other than a common cold. After several suctions and respiratory treatments, the doctors and nurses thought it was safe for him to go home. However, the discharging nurse listened when she was told that there was no improvement since he had arrive and admitted him for observation. A couple hours later he wasn't the happy baby we all knew him to be and his godmother knew something wasn't right and immediately called for help. Jojo had gone into coma and after a MRI exam, our family got the worst news a family could get Jojo had a tumor and needed emergency surgery. He was diagnosed with Medulloblastoma (a brain tumor). That is news that no family wants to receive about their baby. Jojo had a strong support system that loved him every second of his short life. His nurses, doctors, and anyone who visited grew super close to him. Through the surgeries, exams, and the entire hospital stay, Jojo was a happy baby whose smile was extremely contagious. Jojo enjoyed seeing his visitors, watching Elmo and SpongeBob, and listening to oldies. His presence is extremely missed and with every year that passes his loss does not get any easier. Our family lost a beautiful, pure, and innocent soul on November 9, 2006 at the age of two. We do this walk ever year to honor his memory and keep his spirit alive.
To purchase merchandise, you can go to https://www.bonfire.com/walkforjojo/ . All profits will be donated to this page for Jojo.
#walkforjojo #walkforjojo2023 #cancersucks #weuniteasafamily #medulloblastoma

Why We Support St. Jude

Making memories. Supporting a mission. That's why our team has signed up to fundraise for the St. Jude Walk/Run. This September, we're joining the nationwide movement to honor Childhood Cancer Awareness Month and support those who need us most — the kids of St. Jude Children's Research Hospital.
You can support by making a donation or joining our team! Can we count on your support?
When St. Jude opened in 1962, childhood cancer was considered incurable. Since then, treatments invented at St. Jude have helped push the overall childhood cancer survival rate from 20 percent to more than 80 percent.
And because St. Jude shares the breakthroughs it makes, every child saved at St. Jude means doctors and scientists worldwide can use that knowledge to save thousands more children.
Thank you for supporting us and the lifesaving work happening at St. Jude today. Let's cure childhood cancer. Together.
View More

Team Progress
of Goal
$535 Raised
$500.00
Top Donors
Janica Marquez
Miguel Pena
Facebook Fundraiser
She So Sweet
Alfonso Pena