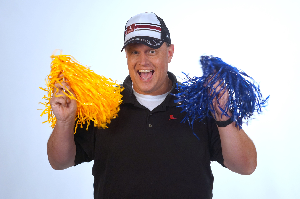 Making memories. Supporting a mission. That's why I've signed up to fundraise for the St. Jude Walk/Run. This September, I'm joining the nationwide movement to honor Childhood Cancer Awareness Month and support those who need us most — the kids of St. Jude Children's Research Hospital.
Can I count on your donation to help me reach my goal?
I have made a bet with Cait that if I get the most teammates and/or monetary donations, she has to eat Mexican food with her bare hands. I need your help to make this happen!!
View More