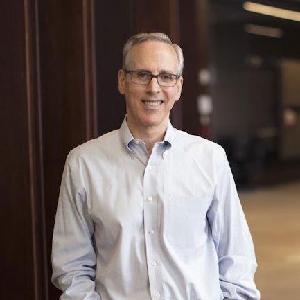 SINET is pleased to honor Jim Routh, CISO at Mass Mutual as the 2020 SINET Impact Award Recipient. The award comes with a donation to the charity of the recipients choice - St. Jude Hospital.
Robert and Heather Rodriguez have donated the initial $10,000 in Jim's honor and we challenge the SINET Community to pay it forward and match the gift.
The award was created to recognize a Cybersecurity executive who has dedicated their professional life to creating and building successful teams and communities, supporting entrepreneurism, Public Private Partnerships and contributing to the growth and success of the overall Cybersecurity ecosystem. Recipients of this annual award are instrumental in the formation and growth of the Cybersecurity trade and have consistently set high standards for the industry as a whole. Jim's respected thought leadership, innovative approaches, willingness to be one of the very first leaders to believe in the importance of "early adoption" that gives young entrepreneurial companies a chance to demonstrate their innovative solutions distinguishes Jim Routh as one of the best in the business. Join the SINET Community in honor of Jim Routh and donate today. Together we can help St. Jude change the world.
View More