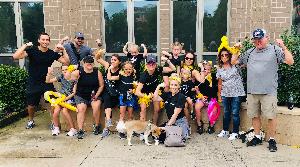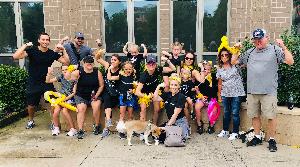 Donors:
General Team Donations:
$0
Kool Kidz of NFM Lending
St. Jude Walk/Run - Charlotte, NC
Team Captain:
Participant Name
Amount Raised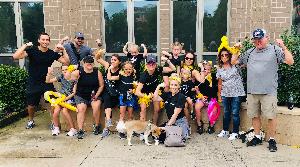 Kool Kidz of NFM Lending
St. Jude is a wonderful organization and cause that the team here at NFM has decided to proudly support for the third year in a row.
Why we support St. Jude:
Treatments invented at St. Jude have helped push the overall childhood cancer survival rate from 20% to more than 80% since it opened more than 50 years ago. We won't stop until no child dies from cancer.
St. Jude freely shares the discoveries it makes, and every child saved at St. Jude means doctors and scientists worldwide can use that knowledge to save thousands more children.
Families never receive a bill from St. Jude for anything - because all a family should worry about is helping their child live.
The fight never stops and neither will we. Will you help us stomp out childhood cancer for good?
View More

Team Progress
of Goal
$225 Raised
$5,000.00
Top Donors
Facebook Fundraiser
Ali Williams
Facebook Fundraiser
them Crazy Kivettes
Facebook Fundraiser