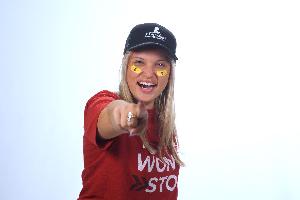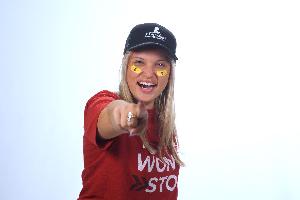 Cait's K95.5K
St. Jude Walk/Run - Tulsa, OK
Captain: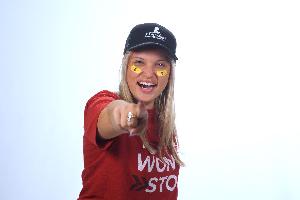 Cait's K95.5K
Making memories. Supporting a mission. That's why our team has signed up to fundraise for the St. Jude Walk/Run. This September, we're joining the nationwide movement to honor Childhood Cancer Awareness Month and support those who need us most — the kids of St. Jude Children's Research Hospital.
We're looking to see which of us, Cait or Bradley, can reel in the most participants! If Cait gets more people onboard, Matt has to wear a "Free Hugs" shirt the day of the event and everyone gets free hugs (which Matt is NOT a physical touch person)! If Matt wins, Cait is tagging along with him to lunch/dinner and has to eat without silverware!
We're excited to see who wins and see YOU the morning of September 24 at OneOK Field!
Can we count on your donation to support our team?
Since its founding 60 years ago, treatments invented at St. Jude have helped push the overall childhood cancer survival rate from 20 percent to more than 80 percent.
And because St. Jude shares the breakthroughs it makes, every child saved at St. Jude means doctors and scientists worldwide can use that knowledge to save thousands more children.
Thank you for supporting us and the lifesaving work happening at St. Jude today. Let's cure childhood cancer. Together.
View More

Team Progress
of Goal
$640 Raised
$500.00
Top Donors
Stacey Renschler
Rex Johnson
Facebook Fundraiser
Facebook Fundraiser
Facebook Fundraiser