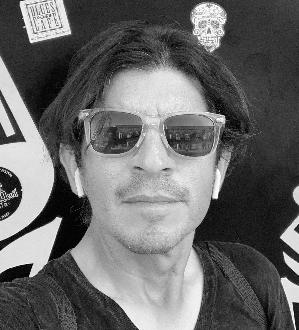 I spent 24 months nearly 7500 miles through 27 states, all to raise awareness and funds for St. Jude Children's Research Hospital. Like fellow Frater (Tau Kappa Epsilon) and founder of St. Jude, Danny Thomas I believe that a child's life should not end before they have had an opportunity to experience it. I support St. Jude because since 1962 they have been making advancements in the way childhood cancer is treated. Cancer is a life-threatening disease, but St. Jude gives children and their families hope; hope for a future, full of dreams and potential. Thanks to your support and generous donations families never receive a bill from St. Jude for treatment, travel, housing or food.
Connect on social media:
Twitter: @mariolanderos
Instagram: @mari0landeros
How your St.Jude donation helps:
Your support will help St. Jude Children's Research Hospital continue to lead the way the world understands, treats and defeats childhood cancer and other life-threatening diseases.
Treatments developed at St. Jude have helped push the overall childhood cancer survival rate from 20% to more than 80% since it opened more than 50 years ago. St. Jude won't stop until no child dies from cancer.
Please donate and let's give children hope.
Thank you,
Mario
View More