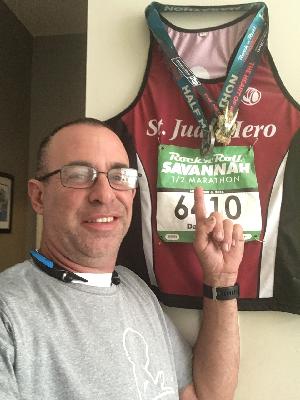 Dan's Vlog on YouTube is back at it again proudly supporting the St. Jude Children's Research Hospital. In 2016 we raised just over $500! In 2017 we raised over $2,500!! and in 2018 we raised an incredible $5,300!!! This year for 2019, I am asking my subscribers to help raise $10,000 in donations. Please donate today and share this page with as many friends and family members as you can and let's all help find a cure for childhood cancer. Please copy this video link into your browser for further details on how I plan to thank you all for reaching our 2019 fundraising goal: https://youtu.be/ebA7vy-MeLg
Did you know:
Families never receive a bill from St. Jude for treatment, travel, housing or food - because all a family should worry about is helping their child live.
Treatments invented at St. Jude have helped push the overall childhood cancer survival rate from 20% to more than 80% since it opened more than 50 years ago. St. Jude is working to drive the overall survival rate for childhood cancer to 90%, and they won't stop until no child dies from cancer.
St. Jude freely shares the discoveries it makes, and every child saved at St. Jude means doctors and scientists worldwide can use that knowledge to save thousands more children.
Donate today to help us reach this goal. Even when the race is over, the fight to end childhood cancer continues.
View More