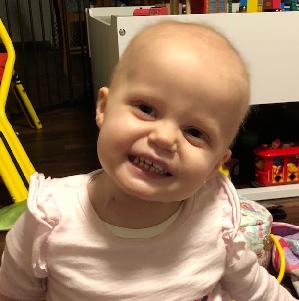 This year the Chippens Tournament Challenge is fundraising for St. Jude Children's Research Hospital in Memphis, Tennessee in honor of Charlotte "ChaCha" Corwin and all the brave kids of St. Jude.
Suggested donation is $5.
How your donation helps:

$70 pays for a wagon. ChaCha loves to ride around the hospital in red wagons provided free to patients and paid for by generous donations.

$250 pays for one blood transfusion for a St. Jude patient. ChaCha has received thousands and thousands of dollars worth of blood transfusions since her diagnosis of acute lymphoblastic leukemia on September 21, 2017.

$500 pays for one hour of physical therapy. Physical therapy is a very important component of pediatric cancer treatment, as

intensive

chemotherapy zaps kids of their energy to stand and walk. ChaCha has spent many hours in physical therapy getting back on her feet.
Thank you for your support for ChaCha and all the kids of St. Jude.
View More