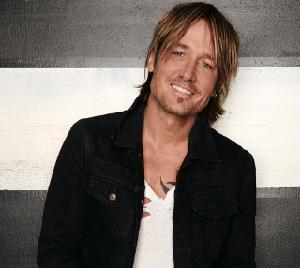 When Keith Urban first visited St. Jude Children's Research Hospital, he saw the great work that radio and the entertainment industries do for St. Jude, and he knew that music supporters could make a difference in the lives of the kids at St. Jude as well!
From there, he co-founded of the Country Fans Care for St. Jude Kids program. Through Country Fans Care, donations to St. Jude are made in honor of the donor's favorite artist. The program allows fans to show support for their favorite entertainer, while helping the kids of St. Jude at the same time.

In the same spirit that Keith showed when he helped found Country Fans Care, Keith's supporters have started a Tribute fund to raise money for St. Jude in honor of his birthday. This has grown into a wonderful birthday gift for Keith from his fans!
Thank you for your support of Keith Urban and St. Jude Children's Research Hospital!
_______________________
After donating on this page, please send KUBirthday@gmail.com an email so that we can accurately track the donations.
Please make the subject line "Keith's Birthday 2017"

Please include your name so that it can be added to the list of donors that will be sent to Keith
_________________________
About St. Jude:
Families never receive a bill from St. Jude for treatment, travel, housing or food – because all a family should worry about is helping their child live.
Treatments invented at St. Jude have helped push the overall childhood cancer survival rate from 20 percent to more than 80 percent since it opened more than 50 years ago. St. Jude is working to drive the overall survival rate for childhood cancer to 90 percent, and we won't stop until no child dies from cancer.
St. Jude freely shares the discoveries it makes, and every child saved at St. Jude means doctors and scientists worldwide can use that knowledge to save thousands more children.
View More