Mount Kilimanjaro Trek
Tanzania, Africa • June 12, 2021
FUNDS RAISED FOR St. Jude
OUR PROGRESS
LOCATION
Tanzania, Africa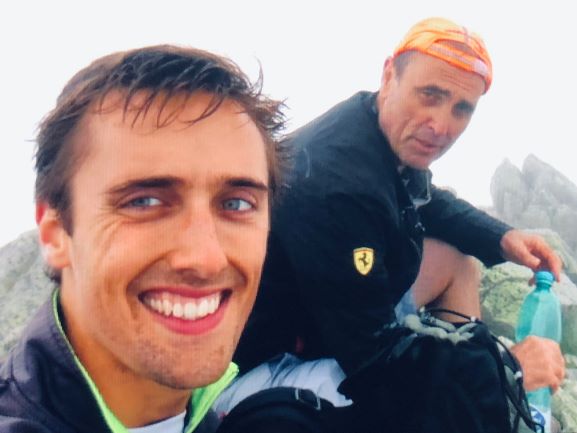 Michal Simko is an avid athlete, a chef and community minded man. He plays in an adult soccer league in Virginia Beach (which he says carried through from his love of playing soccer in his youth in his village of Morovany, Slovakia he also speaks about his time playing professionally as a young adult in Michalovce). He loved being outdoors growing up and spent most his time that way. This became a passion for hiking and trekking as an adult - He shares this love with his son, who often times will join him on his hiking adventures (see photo above). He remains active with his adult soccer league and hikes local spots in his free time. All of these activities only come after his work is done with Café Europa, a premier dining experience in Olde Towne Portsmouth, VA he opened with his wife over 30 years ago. Having a successful business and being part of the community is a priority to Michal.
He has had the plan to take this trip to Kilimanjaro for many years and thought, what better reason to pull it together than now, The reason he decided to do this for St. Jude is simple: Michal talks about watching their neighbors daughter fight and lose her battle with childhood cancer he said it all clicked. His daughter and Suzy played together, went to school together and watching her battle and after many years lose to this terrible disease, it stays with him every day. He shared "If I can do something to help others, to pay it forward with something I already love to do, and can motivate others to be a part of it as well, then I should".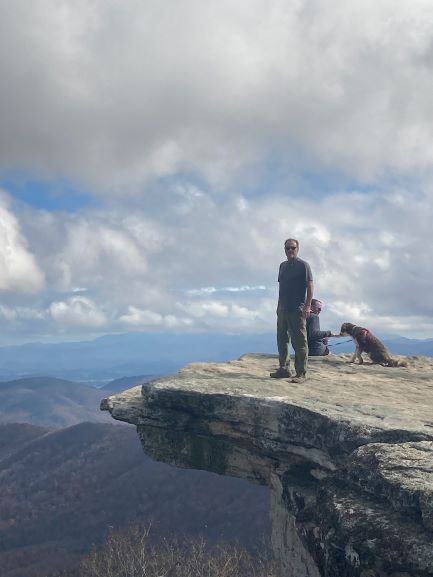 The trip is scheduled for June 12 - June 22, 2021 on Mt. Kilimanjaro in the country of Tanzania. This is a trek - not a technical climb. It's 6.5 days of hiking up and 1.5 days coming down. The trip includes all food, permits, transfer, guides, porters, and 3 nights in hotels. All the gear is moved up the mountain for the participant. Participants just have to hike each day from camp to camp. The Trek team does the rest. Tanzania is currently open to tourism, and Embark has trips starting in two weeks. Visit https://embarkexplorationco.com/ or call Donovan Pacholl at 503-922-1050 for questions regarding the trip.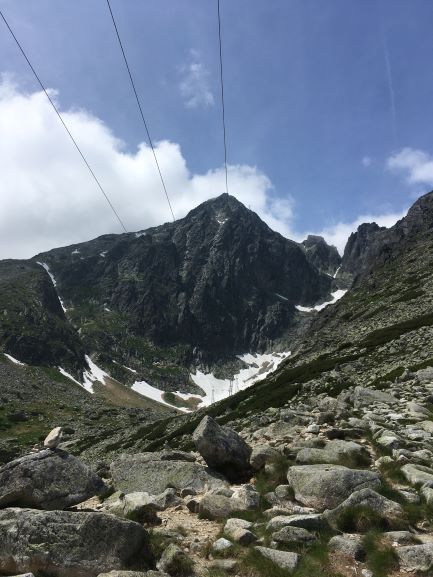 Register today, and start fundraising for the kids of St. Jude.
What you can earn while helping the kids:
$250 raised - Boco Performance Hat
$500 raised - Tech Performance Pullover
$1000 raised - NorthFace Jacket
$2500 raised - Hiking Backpack
Top donations
Margaret and Dennis Gartman
$5,000
Cafe Europa Fundraiser
$1,100
Beverly & Jack Fox
$1,000
Joann and David Faggert
$500
Cyndi and John Tymoff
$500
Robert & Anne Coffey
$500
Gerald & Whitney Sazio
$300
Rob and Susan Habsen
$250
BARRY and CHERYL OLIVER
$250
Adele and Laurence Stark
$200
Clifford & Frances Olsen
$100
Virginia. (Gini) Semler
$100
Edward & Dulce Eaves
$100
Larry and Jenna Lambert
$100
Elizabeth Taraski-Fisher
$100
Albert & Sara Taylor
$100
Mark and Colette Booher
$50
Donate:
Find a Participant or Team:
Participate: