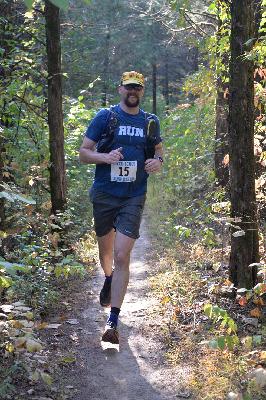 I am excited to run a 5th Marathon as a St. Jude Hero!
I have chosen to run for a reason bigger than myself by fundraising for the kids and families at St. Jude. I am training to cross the finish line on race day and with your donation we can cross the fundraising finish line together because the money you donate helps find a cure for childhood cancer.
Did you know:
Families never receive a bill from St. Jude for treatment, travel, housing or food - because all a family should worry about is helping their child live.
Treatments invented at St. Jude have helped push the overall childhood cancer survival rate from 20% to more than 80% since it opened more than 50 years ago. St. Jude won't stop until no child dies from cancer.
St. Jude freely shares the discoveries it makes, and every child saved at St. Jude means doctors and scientists worldwide can use that knowledge to save thousands more children.
Running as a St. Jude Hero is special. Knowing that my miles matter because people, like you, are making contributions to an important cause in conjunction with my physical effort is rewarding. The race day experience is also special. When I ran in Nashville in 2018, there was a stretch of the course that featured banners with "before" and "after" photos of children who had been treated at St. Jude. It's hard to breathe and run when you want to cry. Similarly, when I ran the St. Jude Memphis Marathon in 2019, the course went through the hospital campus. Families were out along the course, cheering on runners and thanking them for helping support the hospital's mission. And at the aid stations on the course, volunteers wouldn't tell me "Good job" but instead would say "Thank you!" It's an honor to put on the St. Jude Singlet and run as a St. Jude Hero.
Please donate today to help me reach my goal. Even when the race is over, the fight to end childhood cancer continues.
View More