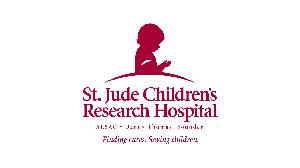 I've signed up for the St. Jude Walk/Run to help St. Jude find cures for childhood cancer. I would like your help in reaching my fundraising goal. Help me to support the kids at St. Jude by making a donation or by joining my team.
Why I support St. Jude:
Danny Thomas, the founder of St. Jude Children's Research Hospital believed that all children deserved an equal chance in the fight against childhood cancer.
Doctors send their toughest cases to St. Jude because they have the highest survival rates for the mot aggressive forms of cancer.
Families never receive a bill from St. Jude for treatment, travel, meals, or lodging - because all a family should worry about is helping their child live.
St. Jude shares its research and protocols with doctors and scientists worldwide - so one child saved at St. Jude means thousands saved around the world.
View More