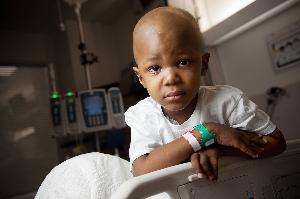 Eugene Raymond Venuto - February 2, 2020, Cherry Hill, NJ, formerly of Yeadon and Broomall, PA
Family and children were Gene's priorities. Sitting at the head of a holiday table, surrounded by his children and grandchildren, the great grandchildren playing nearby, that was his happy place.
Gene had a loving and giving sprit, but he was a relentless fighter in the face of physical trauma and disease. Medical professionals and caregivers called him the Energizer Bunny, and he had a catch phrase that fueled him and everyone around him, "We're going to beat this!".
Our family could think of no better way to combine Gene's true love for children, his generosity and his intensity in the face of adversity than to support the amazing staff, patients and families at St. Jude Children's Research Hospital. St. Jude leads the way the world understands, treats and defeats childhood cancer and other life-threatening diseases.
It costs a lot for St. Jude to cure a child with cancer using the latest technologies and care, but thanks to donations like yours, the price for patient families is $0. Families never receive a bill from St. Jude for the world-class care they receive.
Your donation will honor Gene and continue to advance St. Jude's mission. Together you will help save children's lives and give their parents hope. Together, "We're going to beat this!"
Thank you for your support and for honoring Gene.
View More