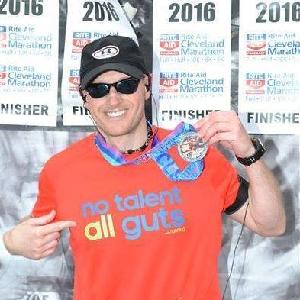 Hello,
Hope everyone is doing well! Unfortunately for runners like myself, marathon races have been cancelled since March as a result of COVID. However, to challenge myself I'm planning a "Lake to Lake Run" on 12/13/20 (Sunday). I will start at Lake Erie (Buffalo) and finish at Lake Ontario (Fort Niagara). It's a very "tough ask" to look for donations at this time but if you can please consider just a small amount ($5.00 - $10.00) for the St. Jude Children's Hospital, I'd be so grateful!
And to the local runners out there - contact me and maybe we can run a mile or two together if you'd like!! Would love the support!
THANK YOU!
Sincerely,
Vic
(About St. Jude Children's Hospital)
I am raising funds to support St. Jude's lifesaving mission of finding cures for children battling cancer and other life-threatening diseases, and I need your help to reach my fundraising goal.
How your donation helps:
Thanks to donors like you, no family ever receives a bill from St. Jude for treatment, travel, housing or food – because all a family should worry about is helping their child live.

Treatments invented at St. Jude have helped push the overall childhood cancer survival rate from 20% to more than 80% since it opened more than 50 years ago.
View More