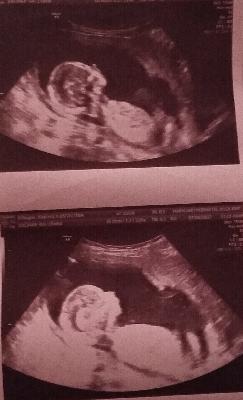 April Rey was diagnosed with trisomy 13 (a terminal condition). As a result, we are looking for ways for her life to contribute to science and medical fields. Due to her condition, she is not eligible for organ donation, and we are hitting road blocks when it comes to donating her body to science (although still searching). We realized, however, that we can still honor her life by contributing to St. Jude and helping children that have treatable conditions. We can still give hope to families and children that need it. We would be honored and so grateful for any contributions to this fund. Thank you for all of your continued love, comfort and support.
-Katrina, Joe, Caroline, and April Villegas
Your generous donation and loving thoughts are a light of hope to St. Jude children and their families. St. Jude is leading the way the world understands, treats and defeats childhood cancer and other life-threatening diseases.
It costs a lot for St. Jude to cure a child with cancer using the latest technologies and care. But because of donations, the price for patient families is $0. Families never receive a bill from St. Jude for anything.
Many families come to St. Jude thinking it's like any other hospital. They expect to pay high fees to get their child the best care. They're overwhelmed with gratitude when they learn St. Jude works to save their child's life for free using world-class care.
Your donations make this possible and give parents hope.
View More