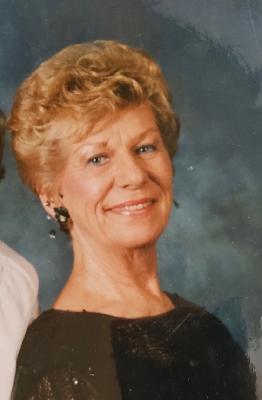 Thank you for visiting this site which we have set up in honor of Mary Sarro.
Since the passing of our dear mother Mary we have reflected on her personified benevolence. She was generous with her kindness and genuinely left you feeling she was interested in your story. She was there for others.
In ongoing honor of Mary Sarro, we are going to keep her fundraising page open and accepting donations for years to come.
We believe in the work of St. Jude's and as a family are not unfamiliar with Cancer and all that it brings to the lives of patients and family members. We are inspired to continue to support the care, treatment, prevention, and cure of Cancer in Children.
These brave young kids are the real heros in our book!!
My mom would be proud to remain the face of caring to those lives we can together touch through your generosity.
Your generous donation and loving thoughts are a light of hope to St. Jude children and their families. St. Jude is leading the way the world understands, treats and defeats childhood cancer and other life-threatening diseases. Your donations make this possible and give parents hope.
Thank You!
The Sarro Family
View More