FedEx Purple Eagle
Memphis, Tennessee • August 3, 2021
FUNDS RAISED FOR St. Jude
OUR PROGRESS
LOCATION
Memphis, Tennessee
Thank you for your support of the FedEx Purple Eagle fundraiser, which helps ensure families never receive a bill from St. Jude for anything.
For the 9th consecutive year, a St. Jude patient's name will be displayed on a FedEx Cessna Caravan airplane as part of the FedEx Purple Eagle program, which honors a St. Jude patient who is the child or grandchild of a FedEx team member. By supporting this event, you can help St. Jude Children's Research Hospital continue to lead the way the world understands, treats and defeats childhood cancer and other life-threatening diseases.
At this year's invitational, 17-year-old St. Jude patient Kenzie will be the honoree. Kenzie was diagnosed with a type of blood cancer called acute lymphoblastic leukemia (ALL) in 2017. Treatments invented at St. Jude have helped push the overall childhood cancer survival rate from 20% to more than 80% since it opened more than 50 years ago. We won't stop until no child dies from cancer.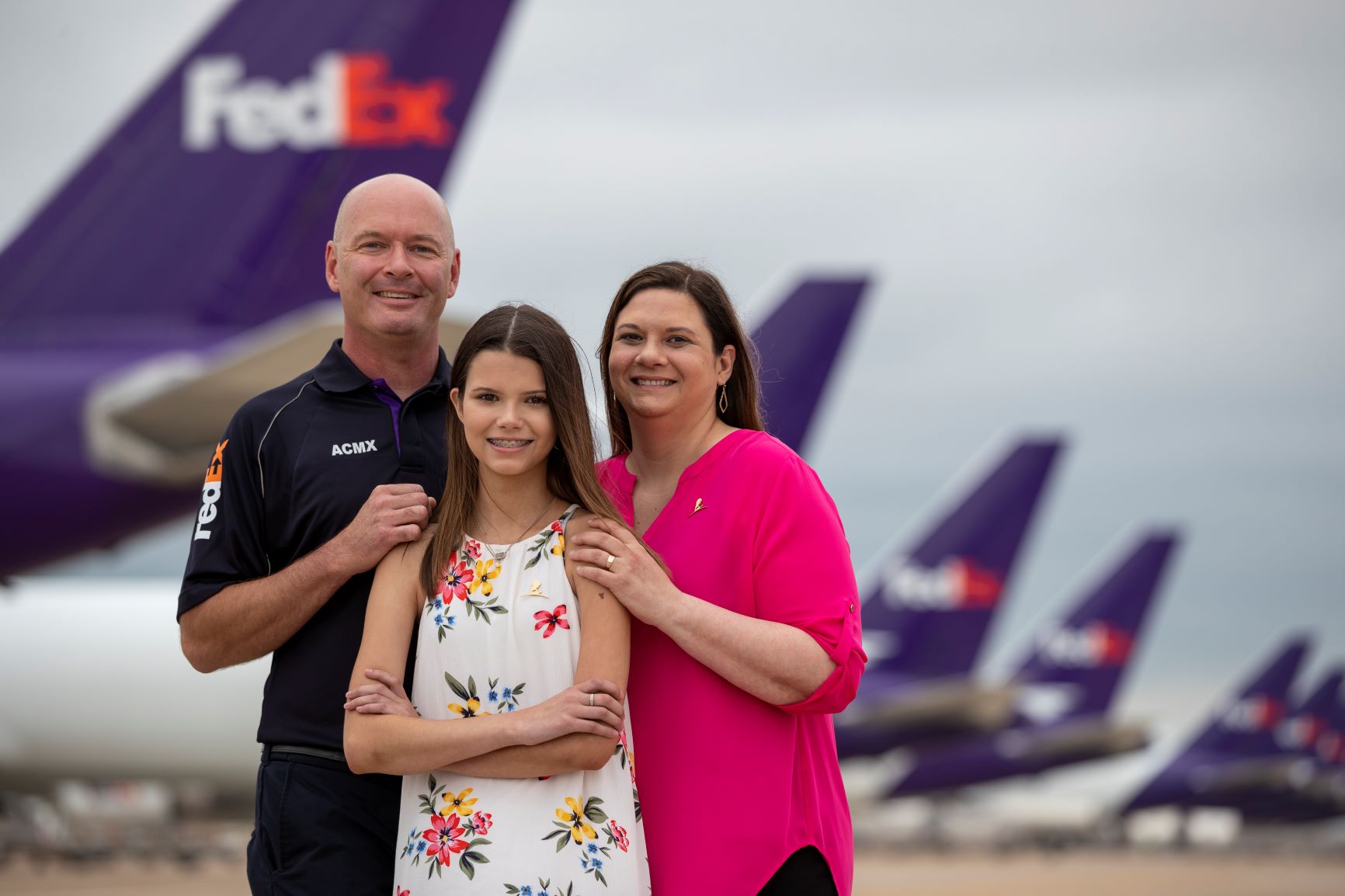 St. Jude patient *Kenzie *is the 2021 Purple Eagle program honoree
Kenzie's dad is an aircraft maintenance technician at FedEx. "Knowing that a corporation like FedEx does so much outreach and donates to St. Jude, it's just awesome," Michael said.
Kenzie will complete two-and-half years of chemotherapy treatment in July 2021. St. Jude has inspired Kenzie. She's decided that she wants to be a nurse at St. Jude. And as for having a plane named after her? "It's really, really cool," she said.
Because of St. Jude supporters, countless children will continue to enjoy a lifetime of moments they might otherwise have missed.
Donate:
Find a Participant or Team: