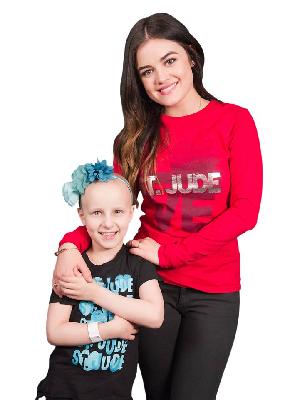 Dear Fans,
This year, I'm doing something different for my birthday. I'm dedicating it to the kids of St. Jude Children's Research Hospital.
Help me out by not buying me a gift this year. Buy them a gift instead — the gift of another birthday.
Why St. Jude?
Since opening in 1962, treatments invented at St. Jude have helped push the overall childhood cancer survival rate from 20 percent to 80 percent. Families never receive a bill from St. Jude for treatment, travel, housing or food — because all a family should worry about is helping their child live.
That's right: the best care in the world, for free, because of people like us. Now that's something worth celebrating.
Thank you all for your continued support. It truly means the world to me.
Now, let's get this party started!
Love, Lucy
View More