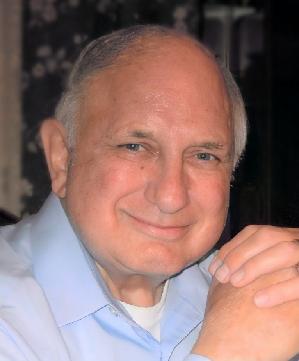 This fund has been set up to honor my Father, Elia Carlo "Charles" Rapagna. He was one of the dearest, optimistic, awesome men I have ever known. He was a dedicated, loving husband, magnificent father, caring and compassionate Granddad and great friend to many. Everyone that has known him can agree and provide testament to the beauty of his soul. Even through these last three years as he battled cancer, he fought every day to live another moment, to share a joke or interesting fact, a smile and a caring thought. Everyone that met him spoke of his clear determination, strength and great attitude. No matter how much he suffered, he put on a smile to lighten the mood. He was truly a great man. On Thanksgiving night, he walked confidently through Heavens Gates with the Archangels he loved so much at his side.

I will miss him every day, and I will remember his smile always. I miss everything about my Papa, his early morning calls "just to say hello and see how you are", the special moments we shared, the discussions about life, God, Angels, and all sorts of interesting things. We had funny little moments, and serious ones as well. He was a shining example of a human being to my son, who also loved him very much. Papa made a great impression on him, that will lead him well through life.
St.Jude Children's Research Hospital was one of my Dad's favorite charities, and my hope is that I can continue to help raise money to support research that will help others families, and one day eliminate this horrible killer. I hope you will consider joining me in this fight with a donation of any size. As my ongoing commitment, my own company will also be donating a percentage of sales through December of 2021. We'll start there and I hope that the coming year will support the charity and I can set up a permanent fund in his name.

St.Jude is leading the way the world understands, treats and defeats childhood cancer and other life-threatening diseases by using the latest technologies andcare. Your generous donation of any amount, and loving thoughts are a light of hope to St. Jude children and their families. It makes it possible for patients to be cared for and families never receive a bill from St. Jude for anything.

Thank you for your consideration and caring. Treasure your loved ones and count your Blessings every day. Celebrate life, for it is all too short. Peace and Joy to you all. Do me a favor – enjoy a cold glass of orange juice, some Ritz crackers, a banana and some tangerine marmalade in honor of Papa. And have a good laugh and a heartfelt smile.

Love you Papa.
Always,
Diana & Garett
View More