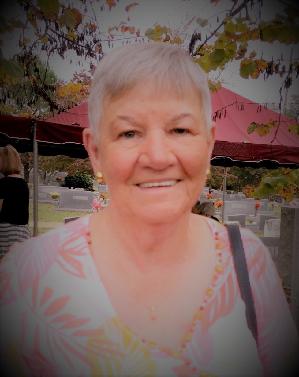 Jeanetta Mae Goalen White (March 8, 1940 – January 29, 2021)
Jeanetta Mae Goalen White passed away peacefully at her home Friday, January 29, 2021. Jeanetta was born in Junction City, Kansas on March 8, 1940 and attended high school in Forest Park, Georgia where she was also a member of the Forest Park Methodist Church. Jeanetta started a government career in April of 1979 and retired in June of 2000. While at Redstone Arsenal, she worked as budget analyst for 25 years for the Defense Finance Accounting Service and Space and Missile Defense Command. She is survived by her loving husband Donald White; brother Francis Goalen (Rhonda) of Fayetteville, Georgia; sister-in-laws Margaret Goalen of Pensacola, Florida, Diana White of Oxford, and Merry Lee Gauntt (Freddy) of Eastaboga; daughter Donna Chamberlain (David) of Madison; sons Larry Adkins of Huntsville and Darryl Adkins, Jr. (Theresa) of Rock Hill, South Carolina; grandchildren Beth Hereford, Catherine Hereford, Darryl Adkins III, Jacob Carrington, Rachel Stagner, Aliyah Adkins, Benjamin Stagner, and Sophia Carrol; and great-grandson Maren Hereford, as well as several beloved nieces and nephews and many dear friends. She was preceded in death by her father James Goalen, mother Alda Connelly Goalen, and her brothers Richard Daniel and Wesley Goalen.
A visitation will be held at Legacy Chapel Funeral Home in Madison on Wednesday, February 3, from 12 – 2PM. A graveside service will be held at Huntsville Memory Gardens, Wednesday, February 3, at 2:30 PM. In lieu of flowers, please make donations In Memory of Jeanetta Mae Goalen White to St. Jude's Children's Hospital, 501 St. Jude Place, Memphis, TN 38105.
Your generous donation and loving thoughts are a light of hope to St. Jude children and their families. St. Jude is leading the way the world understands, treats and defeats childhood cancer and other life-threatening diseases.
Your donations make this possible and give parents hope.
View More