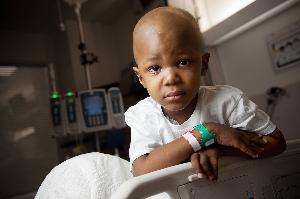 Our mom, Doris, loved children. She has changed the lives of many children over time from her first job as a school teacher in Duxbury, to raising 10 children, to impacting multitudes of grandchildren, and great-grandchildren. In addition, she helped our father, Dr. John McCue, in many ways with his pediatric practice in our home. Together, they have cared for the health and well-being of countless children over time. Since our mom passed away of cancer, we believe supporting St. Jude would be a fitting tribute to honor her.
Your generous donation and loving thoughts are a light of hope to St. Jude children and their families. St. Jude is leading the way the world understands, treats and defeats childhood cancer and other life-threatening diseases.
It costs a lot for St. Jude to cure a child with cancer using the latest technologies and care. But because of donations, the price for patient families is $0. Families never receive a bill from St. Jude for anything.
Many families come to St. Jude thinking it's like any other hospital. They expect to pay high fees to get their child the best care. They're overwhelmed with gratitude when they learn St. Jude works to save their child's life for free using world-class care.
Your donations make this possible and give parents hope.
View More