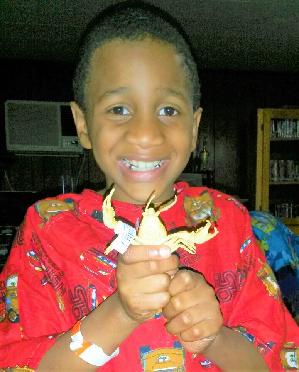 St. Jude Children's Research Hospital is leading the way the world understands, treats and defeats childhood cancer and other life-threatening diseases. Everything they do is centered around finding cures and saving children. This is why I have chosen to support their lifesaving efforts through this special fund.
It costs $2 million per day to operate St. Jude using the latest technologies and exceptional care. But because of people like us, the price for patient families is $0.
Many families come to St. Jude thinking it's like any other hospital. They expect to pay high fees to get their child the best care.
They're overwhelmed with gratitude when they learn that St. Jude will work to save their child's life for free using world-class care.
St. Jude won't give up, and neither will I. We want to help them do everything possible to end childhood cancer and other life-threatening diseases. Will you join me by making a donation?
September is National Childhood Cancer Month. In our 7th Annual Jarmarion "Live Lobster" Daughtery Fundraiser SPAR is seeking $2,000 for St. Jude. St. Jude makes it possible for kids and their families to get "world class" care they need without the burden of high medical bills. Donors like you make it possible for great work to continue.
View More