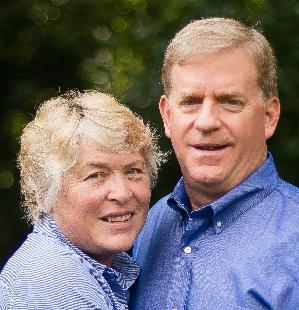 Dear friends, family and faithful donors,
I had a big life changing event this year in January. My beloved wife of 41 years, Marguerite, passed away after fighting colon cancer for 3 years and 8 months..... Here is a link to her obituary.
https://www.masonfuneralhomes.com/obituary/Marguerite-Gove

My plans are to carry on with the fundraising for the St Jude Drive.
Cancer has gotten very personal for me and there is no better place to donate than St Jude Children's Research Hospital who's motto is "Finding Cures. Saving Children"
Please hit the "Donate Now" button and help save the kids of St Jude! Thanks, Dan
Here is the 2023 fundraising letter we put together late last year before Marguerite passed on.......
****************************************************************************************************************
Each year for the past nine years we have raised funds, donated to, and participated in the St. Jude Corvette Drive to Memphis to raise funds for the kids of the St Jude Children's Research Hospital. On May 18-19, 2023 we are once again driving to St Jude in Memphis to raise funds for the kids of St Jude.
Many of you have donated to us in the past. Thank You! We hope you continue to do so. Hit the "Donate Now" button above to give to St Jude with a credit card.
"Your child has cancer..." No family should hear those words..... That is ultimate gut punch to a family raising a child and was practically a death sentence for children with cancer in 1962 when Danny Thomas founded the St Jude Children's Research Hospital. At that time the pediatric cancer survival rate was only 20%.
Today, due to the world class cancer leadership of St Jude, survival rates have grown to over 80%, which is a huge increase, but that still leaves 1 in 5 children with cancer, vulnerable.
This year, we have a bold goal of $20,000 for fundraising, and we are well on our way to meet this goal thanks to help from our friends at Blackdog Speed Shop. This fundraising bold goal seems like a lot, but we need to remember the true cost of cancer treatment is huge. One treatment of special medicine for a St Jude Child can cost several thousand dollars. Every dollar helps support the cancer treatments at St Jude, which save kids lives.
Please join us in donating to the St Jude Drive for the kids of St Jude, Here's how to donate:
Hit the "Donate Now" button at the top of this page. This donation goes directly to St Jude in Memphis.
Send a personal check made out to "The St Jude Drive" and send it to us. We will forward it to St Jude in Memphis.
Additional information about St Jude Children's Research Hospital and the St Jude Drive to Memphis:
Travel & hotel expenses are paid by each driver and not part of fundraising.
No St Jude family is charges for treatment, food, travel of housing at St Jude.
St Jude freely shares research discoveries to save thousands of children around the world.
St Jude is a BBB accredited non-profit organization and your donation is tax-deductible.
This the the 12th year for this event & this event has raised $1.91 million since the beginning.
We look forward to your continued support!
Dan & Marguerite Gove, 10603 N Strawn Ct. Peoria, IL 61615
View More