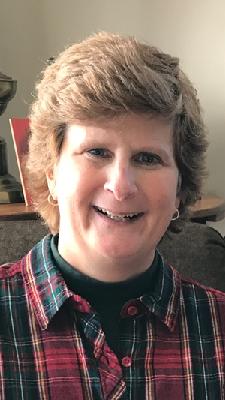 Amy Lambert loved every child she met. She never had children of her own, but instead dedicated her life to teaching, guiding, encouraging and loving the ones who surrounded her. Her ability to connect with any child was evident since she was a teenager. Always the one to bend down to their level and listen, to have an activity ready, to give a hug or "the eye", Amy drew kids to her and cared for them like they were her own.
She passed too young and is leaving a hole in many hearts. Giving to St. Jude Children's Research Hospital in Amy's name feels like the perfect way to honor her memory so that she can continue to help even more children.
Amy spent the last decade as the Director at a child care center. There is no better tribute than the words written by a parent. Thank you to Lori Pritchard for capturing what so many feel. She gave us her blessing to share her heartfelt statement below:
My heart is sad...one of the kindest sweetest, most selfless of all women passed away last night, after suddenly being admitted to the hospital.
Ms. Amy Lambert - the unconditional love you have shown the countless children in our community, raising and caring for them as if your own, the gentle sincerity, patience and guidance you offered the parents of the kids in your care (without condescension or judgment), the limitless self-sacrifice and extra attention and love beyond the walls of the child care center (as seen attending a football game of my son's), showing that her love and dedication to "her kids" has no limits or walls. All of this, all of YOU, will be sorely missed. You take with you a bit of each of our hearts. God bless you Amy Lambert...heaven sure gained an amazing angel.
- Lori Pritchard, mom and friend.
Your generous donation and loving thoughts are a light of hope to St. Jude children and their families. St. Jude is leading the way the world understands, treats and defeats childhood cancer and other life-threatening diseases.
It costs a lot for St. Jude to cure a child with cancer using the latest technologies and care. But because of donations, the price for patient families is $0. Families never receive a bill from St. Jude for anything.
Many families come to St. Jude thinking it's like any other hospital. They expect to pay high fees to get their child the best care. They're overwhelmed with gratitude when they learn St. Jude works to save their child's life for free using world-class care.
Your donations make this possible and give parents hope.
View More