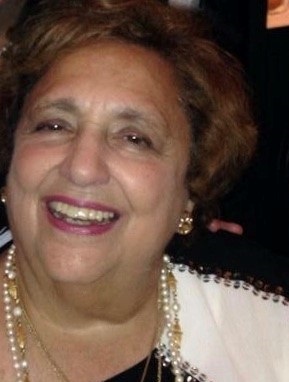 IN LOVING MEMORY of JACQUELYN "JACKIE" HADDAD
Jacquelyn L. "Jackie" Haddad, nee Rashid, age 76, of Elmhurst. Past President Elmhurst Women's Club, Founder and Past President of ECAF, member Elmhurst Senior Commission, recipient of Junior Chamber of Commerce Distinguished Service Award, Past President York Township Republican Women's Organization, member First Ladies of Elmhurst; devoted champion of St. Jude Children's Research Hospital. Beloved wife of Emil; loving mother of Michael (Michele) and Douglas (Kira) Haddad and Jacquelyn Haddad-Tamer; proud grandmother of Elise, Matthew and Andrew, Georgette and Joseph Haddad and Elias and Gabriella Tamer; dear sister of William (Kathleen) Rashid; fond aunt, cousin and friend of many. In lieu of flowers, memorial contributions may be made to St. Jude Children's Research Hospital via this link.
How your donation helps:
Families never receive a bill from St. Jude for treatment, travel, housing or food — because all a family should worry about is helping their child live.
Treatments invented at St. Jude have helped push the overall childhood cancer survival rate from 20% to more than 80% since it opened more than 50 years ago. We won't stop until no child dies from cancer.
St. Jude Children's Research Hospital is leading the way the world understands, treats and defeats childhood cancer and other life-threatening diseases. St. Jude freely shares the discoveries it makes, and every child saved at St. Jude means doctors and scientists worldwide can use that knowledge to save thousands more children.
Thank you for your support! Together we can help St. Jude change the world.
View More