Brew(st)er's Millions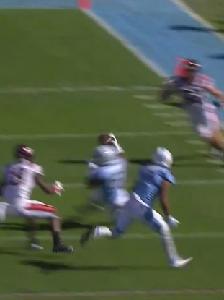 Team Fundraising Goal: $500.00
Total Number of Gifts: 85
Total Value of Gifts: $3,236.00
Please bookmark this page.
Recent Donors
TerribleMetaphorGuy
Star City Family Dentistry
Anonymous
in honor of Brandon Jett
NavyEMC
TKPs Larry Fedora
Jennings Bray
furrer4heisman
Josh DeLung
Scobeard

Full Donor List
*Please note that if you anonymously donate to this web page, your name will not be shown on the list of donors that is displayed on this web page. However, the person who set up this web page may be notified of your donation, although the amount of the donation will not be provided.
What started out as a simple proposition (https://twitter.com/OldKingMattCole/status/518409456091414528), evolved into people pledging to donate if Micheal Brewer didn't commit a turnover against North Carolina. Through the magic of Twitter, an overwhelming amount of folks joined the cause.

Early in the fourth quarter, Michael Brewer did throw an interception (his only turnover of the day), but by my count, everyone committed to donate anyways.

It's time to make good on our pledges!
---
Does this page contain objectionable content? Please inform the system administrator.