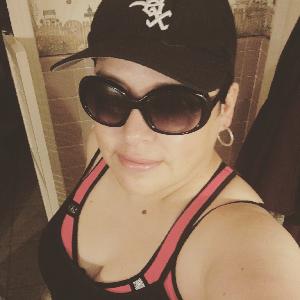 Please help! Let's try for an even $1000.00 with 12 days before the race!
share this around!
Thank You TEAM SAMSTER FOR YOUR DONATION!
Want to do something wonderful with your mo

ney? For the cost of a fancy coffee you can get involved in helping kids get a fighting chance at life!

Cancer doesn't care, but you should! You can read my blog here: https://running2017.blogspot.com/

Qoute from a dear sweet friend"I just saw your note from St. Jude's. You are so welcome. I have nothing but faith in you and your ability to rock that race to the finish. What a wonderful gift you are giving that hospital!! My only regret is that I couldn't donate more. Have a fabulous time training and running!!! You inspire me everyday." - Jen Bryant
I'm dedicated to using my running to make an impact. As I train for my race, I'm raising funds for St. Jude Children's Research Hospital.
St. Jude is leading the way the world understands, treats and defeats childhood cancer and other life-threatening diseases. Thanks to donors like you:
Families never receive a bill from St. Jude for treatment, travel, housing or food — because all a family should worry about is helping their child live

.

Treatments invented at St. Jude have helped push the overall childhood cancer survival rate from 20% to more than 80% since it opened more than 50 years ago. St. Jude won't stop until no child dies from cancer.
Thank you for donating and helping me reach my goal for the kids of St. Jude!
View More
My Personal Web Log
Return to the main discussion page
Many Years Ago There Was A Little Girl....
Many years ago there was a little girl that touched my mother's heart. It bothered me that this little girl was soo special to my mother! She wasn't a family member, just another kid on her school bus route. It turns out that this kid had something very special in common with my her. She had cancer. The chemo-taking, losing hair kind during the same time my mother was diagnosed with Melanoma. They were cancer buddies who fought hard. There was a special relationship I couldn't understand, but grew to love hearing about. Both my mom and that little girl went into remission for a time. Both grew older and lived a little longer. My mom retired and moved from Illinois to Kentucky with my father. Unfortunately the cancer returned and took my mom.
A couple years later after my moms passing we received a letter from the little girls family. I read it and found that she to had passed away from another bout of cancer. I never told the family about my mom. I didn't want them to be sad. Within a couple of years of each other, the cancer buddies were taken from this world. I'd like to think that if more research could have been done, they may have had a longer stay.
I really really really hate cancer!
by Stacy Frett on Mon, Sep 05, 2016 @ 9:13 PM

Permanent Link No Comments