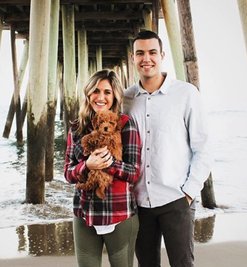 I've signed up for the 2018 St. Jude Walk/Run to End Childhood Cancer, and set a big personal fundraising goal. I need your help to make it happen and impact the lives of the children and families of St. Jude.
In addition, Kaitlyn's company, Reed & Associates Marketing (R&A), will MATCH all dollars over $1k. We've set the bar high because we know the difference that every gift makes. 100% of all donations go directly to St. Jude.
WHY I SUPPORT ST. JUDE:
Families never receive a bill from St. Jude for anything – because all a family should worry about is helping their child live.
St. Jude has helped push the overall survival rate for childhood cancer from less than 20% when we first opened our doors to 80% today. St. Jude won't stop until no child dies from cancer - and neither will we!
This is my first year fundraising alongside R&A and I'm excited to help them push past the mark of $100K raised within the last 7 years! Thanks so much for your support and contribution. Let's end childhood cancer, together!
Love, Kaitlyn & Connor Parker
View More