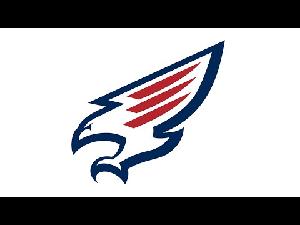 First, let me give a shout out to my Theatre teachers Ms. Rodriguez and Mr. Matthew for their support and letting us host this benefit under Theatre! Please remember, although it is being hosted under Theatre, this is a Falcon event, an event for us all to make a difference in the fight against childhood Cancer.
Please come & support Falcon's Fight Cancer Benefit at Obra D Tompkins High School's Performing Arts Center on February 9th, 2018 @ 7:00 PM. All proceeds go to St. Jude Children's Research Hospital. For those who cannot attend, please consider making a donation at this site.
We chose St. Jude as the beneficiary for the following reasons:
Families never receive a bill

They provide treatment, care and stay for patients and families

They follow all patients for 10 years or more after active treatment ends.

They are studying and researching 2,900 survivors through their St. Jude LIFE research study.

St. Jude currently has as 94% survival rate.
Most importantly, as the next generation, let us make a difference in the lives of other children, and give back to the community. Finally, the following 4 words sum up why we feel strongly about this cause -- Finding Cure. Saving Children!
Please join us in giving back to the community and making a difference in the lives of these children!
Anoushka Ramesh for FalconsFightCancer!
View More