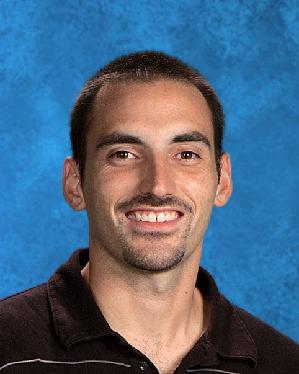 I am raising funds to support St. Jude Children's Research Hospital. You can help us reach our fundraising goal for the kids of St. Jude, who are battling cancer and other life-threatening diseases.
And...
In just a couple of months will be the NLTI's Annual Speed Challenge benefiting the kids of St Jude with a goal of raising $5000 to give these kids and families some relief and hope.
This year's NLTI Speed Challenge will be a collection of short races that you or your friends can compete in to win raffle tickets for chances to win prizes such as NLTI camps or trainings... or St. Jude merchandise. These will be friendly competitions that you can set up who you go against and how many times. The more times you win, the more raffle tickets you get and the more chances you get to win.

Why Support St. Jude?
It's tough enough for anyone dealing with cancer or a disease, but imagine how you would feel if you found out your own child had leukemia or a life-threatening disease?...especially at such an early age. Then on top of receiving the news, to know that there's going to be a need and the stress for more than the norm for attention, doctor visits, expenses, etc.
You'd be devastated. I know I would be.
But giving to St. Jude makes it at least possible for these families to not worry about the stress of the expense that their situation would entail...which as you know is Huge.
And You Can Help...
One of the core values we have here at NLTI is the belief in making an impact. The NLTI Annual Speed Challenge will be a great way for our community to join together and make an impact and a difference in many kids lives for a variety of reasons.
How your donation helps:
Thanks to donors like you, families never receive a bill from St. Jude for treatment, travel, housing or food -- because all a family should worry about is helping their child live.
Treatments invented at St. Jude have helped push the overall childhood cancer survival rate from 20% to more than 80% since it opened more than 50 years ago. St. Jude won't stop until no child dies from cancer.
To learn more about The NLTI Core Values and Beliefs or about the event in general, click the following link...https://bit.ly/2GyiBRN

Donation Prizes/Incentives
Everyone registering or making a donation will be entered into a raffle drawing for prize (online & local)...either training classes, camps.
Top Donors
Top donors will receive Grand prizes such as Higher ticket St Jude Items, Summer Camp Passes(unlimited camp access) or High Performance Passes(unlimited class access)
Early Donation Prizes
The following donation amounts will receive the following prizes before the event if turned in by April 31st.
The first donors of at least $25 will receive their choice of a T-shirt or raffle Towel.
If you'd like to be a part of The Annual NLTI Speed Challenge as a participant, vendor, or volunteer, etc then click the following link…https://bit.ly/2GyiBRN
If interested in only making a donation, click the donate now button on this page.
Thank you for the impact you are making!
View More