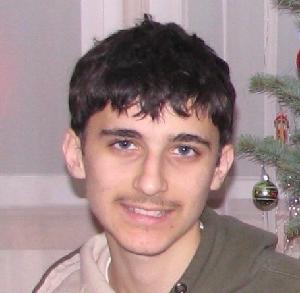 Dear Family and Friends,
Hello everyone! For our 7th year of remembering Justin through triathlon, we are returning to Connecticut, where he grew up, to compete in the Lake Waramaug Sprint Triathlon on July 16th. I use the term "we" loosely because it's only going to be my dad competing! I have had a whirlwind of health issues related to training that have led me to taking a step back from the sport for a while. Overtraining for the past five years has depressed my testosterone levels, which for prolonged periods can lead to low bone density. I have developed osteoporosis and it made me susceptible to the bone stress injury I now have in my right femur. I have put training aside for the moment, making my health priority number one. Lauren has been busy working as a counselor for a maternity leave replacement at Millburn High School and looking for a permanent job for next year. Good news!! She has been offered and accepted a permanent guidance counselor position at Mount Pleasant Middle School in Livingston, NJ. It is an excellent school system just 15 minutes from home and we're all really excited for her!
Ophir Partners, the company I work for, has had some success in raising capital lately, and has made some solid improvements in our strategies. Mike, who runs the firm, is exceptionally good at locating new areas of opportunity and we are optimistic about the coming months.
Some news in the other Bach household is that my dad retired this year! He is thoroughly enjoying the extra time he has and is making productive use of it by working in the yard and on the house, doing a little more swimming, biking and running, and playing golf a couple of times per week.
Now onto Justin's story: Justin Bach, was diagnosed with osteosarcoma (bone cancer) in 2004, when he was 16 during his junior year of high school. He had a tumor in his left knee that they treated through grueling rounds of chemotherapy, surgery to remove the tumor, and then more chemotherapy to be sure it was gone. Over the next three years, the disease returned multiple times in his lungs, left knee, esophagus, fingers, and finally in his brain. He fought hard to survive but ultimately the disease took him from us in 2008. Each year, for 7 years now, we remember his determination by competing in a triathlon where we aspire to battle as hard as he did. When people would give Justin money so he could buy something nice for himself, he would often pass it on to his favorite charity, St. Jude Children's Hospital, rather than take it for himself, in the hopes that no child will ever have to go through what he did.
After telling the crocodile story last year, I've decided to tell another story about Justin, this one also from Florida 2008 after his leg had been amputated but before he passed away in November of that year. My grandmother, mom, Lauren, me and a few others were hanging out at my grandmother's pool when a big lizard jumped in. It started swimming around and everyone, including myself, evacuated the pool in a panic. Everyone ran except for Justin, who dove under the water after the lizard. Justin then hopped out of the pool on his one leg and held the lizard by its tail for all to see, while I kept my distance afraid that it would bite me. To defend my fragile ego, I claimed it was larger than it really was. In fact, in each subsequent telling of this story, the lizard got bigger and bigger and soon it was a monstrous prehistoric creature that could pretty much swallow a human whole. That's why I ran of course. Then we found the picture, and I can no longer rely on my warped memory to lick the wounds of my fractured self-image.
As we do every year, we are collecting donations to St Jude's in honor of Justin, but this year, we have a webpage devoted to it! Please visit the below link to make a donation directly to St Jude's through the page we've created for this cause. We very much appreciate any amount you wish to give – no amount is too small! Donations are tax deductible.
Thank you all!
Love,
Matthew, Lauren and John Bach
View More