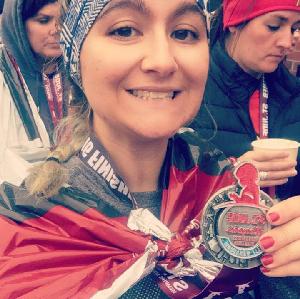 I'm running to make an impact for all of the children affected by childhood cancer and other life-threatening diseases. As I train for my race, I'm raising funds for St. Jude Children's Research Hospital. When you donate, you ensure that families never receive a bill from St. Jude for treatment, travel, housing, or food---because they should ONLY worry about helping their child live. Donations made to St. Jude also contribute to the overall childhood cancer survival rate increasing from 20% to more than 80% since St. Jude opened it's doors over 50 years ago.

I'm running for the continued treatment of Josiah Hackett and in memory of Caleb Shaffer.

We aren't stopping until no child dies from cancer. Thank you for your donation!

View More