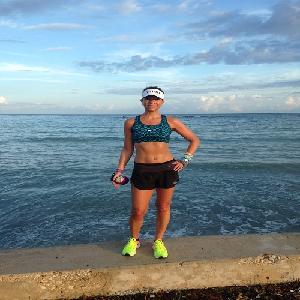 I am a teacher that normally runs for my sanity & a little girl named Bella, that has several special needs...we were matched through a program called www.whoirun4.com. I dedicate all of my training runs & races to her.
Once I started training for half-marathons, St. Jude was always on my list of to-do races, especially since it's so close to me (a little over an hour away). This will be my 4th time running St. Jude.
This year, my goal, that I'm STILL chasing after, is to finish the half-marathon in under 2 hours...I refuse to see 2:00:00 on that time clock this year! My other goal is a BIG ONE....raise $2,500 or more by October! Last year, I surpassed that goal & raised $3,200!!! Wouldn't it be awesome if I could raise even more than $3,200 this year?
Won't you join me in becoming a HERO, too?
View More