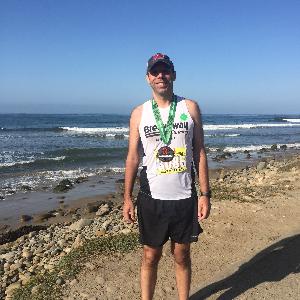 This year, I am fundraising for the 5th time as a St. Jude Hero and training for my second St. Jude Memphis Marathon. There are other races, but this one is special. As a member of the Memphis community, I am proud to fundraise for St. Jude Children's Research Hospital. No child should be denied care for childhood cancer, and no family should face the financial burden of that treatment. The St. Jude Memphis Marathon Weekend is St. Jude's single biggest fundraising effort, and the funds support research and treatment.
I know I am fortunate to be able to use my body to log the miles, race hard, and enjoy fruits of my efforts. But this race is about helping others have that same hope for the future. Help me raise funds to support the important work of St. Jude Children's Research Hospital.
Families never receive a bill from St. Jude for treatment, travel, housing or food — because all a family should worry about is helping their child live.
Treatments invented at St. Jude have helped push the overall childhood cancer survival rate from 20% to more than 80% since it opened more than 50 years ago. St. Jude is working to drive the overall survival rate for childhood cancer to 90%, and they won't stop until no child dies from cancer.
Healthcare is a fundamental human right. By providing care, regardless of need, St. Jude Children's Research Hospital makes sure that no causes are lost causes, especially because of an inability to afford treatment.
Your donation supports the research and care for patients at St. Jude, and gratitude for your support will push me through the training for this event.
View More