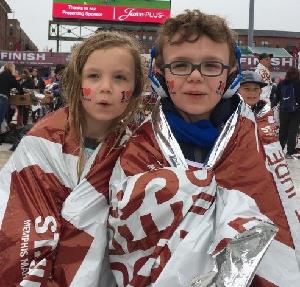 We are Josiah and Allison. We live in Memphis, where St. Jude is.
This is our second year to run the Kids Marathon, and we are so excited. Please give so St. Jude doesn't go out of business. They money is used for medicine, surgeries, toys, and coloring books for St. Jude kids. Sometimes, they need to buy new equipment, like when things break.
St. Jude helps patients get better when they are very sick. Last year, we raised enough money and got medals for finishing our race! It was really cool to run around downtown, in the streets.
Thank you for helping St. Jude and our friends!
View More