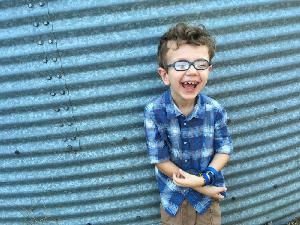 Happy St Jude Marathon Fundraising 2017, framily!
It's that time again! As I registered for the 5K this year I got a little choked up as I scrolled to the '8' to fill the 'number of years participated' in this event. Our family has so many dear memories associated with this magnificent weekend. I'll save that for a Caringbridge entry or five.
Our family become forever intertwined with St. Jude Children's Research Hospital May 2009. Nothing about our journey through cancer treatment with our firstborn infant was expected or easy, but because of St. Jude 's cutting edge research and commitment to family-centered care our experience was the best case scenario.
We are forever thankful for the knowledge, compassion, and complete care we experience there-- no strings attached, no hidden fees.
St. Jude is leading the way the world understands, treats and defeats childhood cancer and other life-threatening diseases. Thanks to donors like you:
Families never receive a bill from St. Jude for treatment, travel, housing or food — because all a family should worry about is helping their child live

.

Treatments invented at St. Jude have helped push the overall childhood cancer survival rate from 20% to more than 80% since it opened more than 50 years ago. St. Jude won't stop until no child dies from cancer.
Thank you for donating and helping me reach my goal for our friends at St. Jude!
View More