St. Jude North Texas Bicycle Rally
October 27, 2018
FUNDS RAISED FOR St. Jude
OUR PROGRESS
LOCATION
Byron Nelson High School
2775 Bobcat Blvd
Thanks for your interest in St. Jude North Texas Bicycle Rally for St. Jude!
St. Jude Children's Research Hospital is proud to bring back the 2018 North Texas Bicycle Rally! This event will start at a NEW TIME this year. Wheels down at 8 a.m. for this one-day biking experience along a similar route as last year through Tarrant County.
The route will roll through Trophy Club, Southlake, Westlake, Keller, far North Fort Worth and the Alliance Gateway area and include 15 mile, 30 mile, 50 mile and 58 mile loop.(mileage subject to change)
Lunch will be provided.
The St. Jude North Texas Bicycle Rally is an opportunity to help raise funds and awareness for St. Jude Children's Research Hospital. Each individual who raises $500 or more will receive an official St. Jude branded cycling jersey.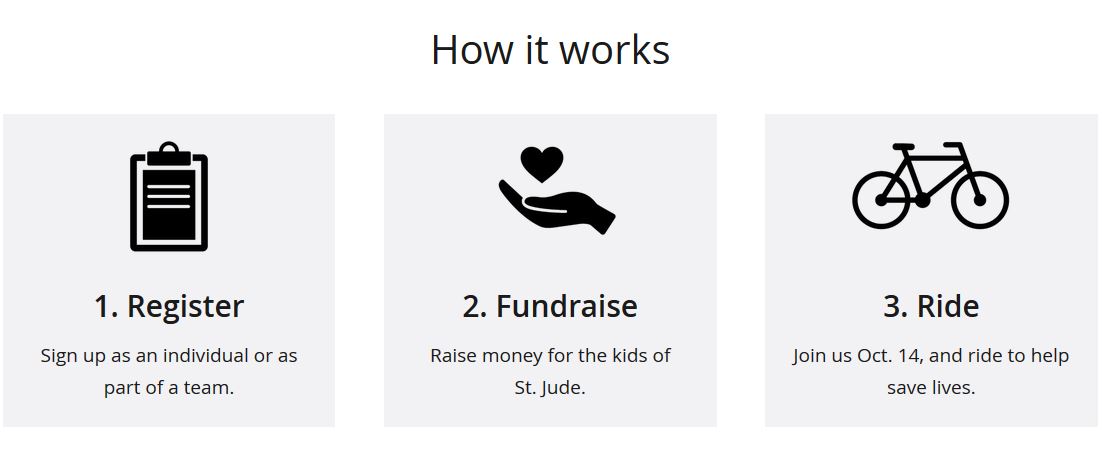 As a St. Jude Rider, you will also receive the following fundraising resources:
personal and team fundraising website
email templates to send to friends and family
fundraising tips
incentives based on fundraising success
Invite friends and family to donate, cheer you on or join you as you ride. Have fun, be active and join us in raising funds for the kids of St. Jude.
+