2018 South Beach Triathlon
April 15, 2018
FUNDS RAISED FOR St. Jude
OUR PROGRESS
LOCATION
South Beach - 5th Street & Ocean Drive
Join us in South Beach! Participate in the South Beach Triathlon as a St. Jude Hero.
As a St. Jude Hero, you'll raise funds for the kids of St. Jude while you train for your race. You can fundraise as an individual, or be a part of our Team Challenge with your coworkers or a group of friends.
Tri for a reason, and know that you are making a difference. The dollars that St. Jude Heroes raise help ensure that families never receive a bill from St. Jude for treatment, travel,housing or food — because all a family should worry about is helping their child live.
Treatments invented at St. Jude have helped push the overall childhood cancer survival rate from 20 percent to more than 80 percent since it opened more than 50 years ago. St. Jude is working to drive the overall survival rate for childhood cancer to 90 percent, and they won't stop until no child dies from cancer.
Do more with your race. Be a St. Jude Hero, and TRI for the kids of St. Jude.
#TriForAReason #StJudeHeroes #SouthBeachTri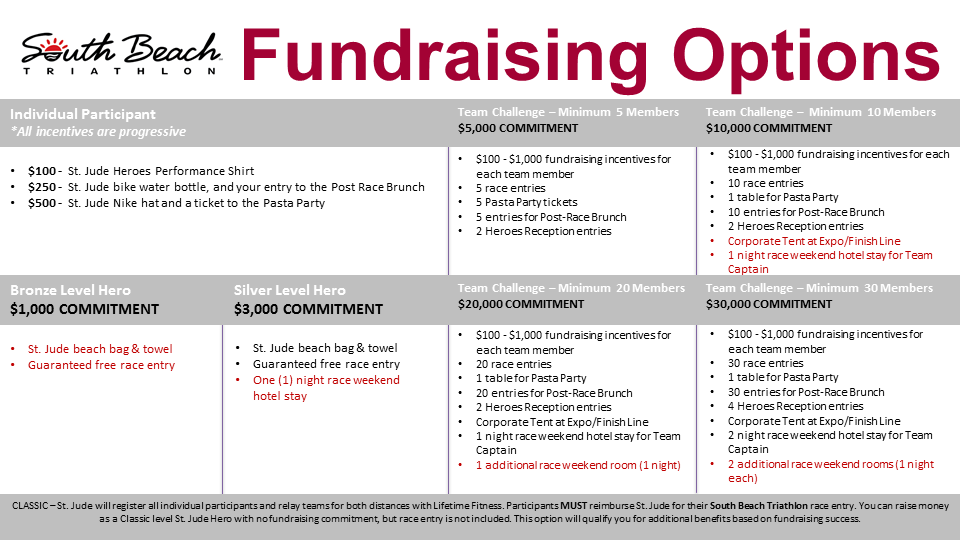 If you have questions or would like more information, please email Chad.Buschell@stjude.org, or call 305-537-1427.