St. Jude Rock 'n' Roll Nashville Marathon & 1/2 Marathon
April 29, 2017
FUNDS RAISED FOR ST. JUDE
OUR PROGRESS
LOCATION
Nashville, TN 37203
Register and raise $500 between March 22 and April 22, 2017, and you'll be entered to win a trip for two to Hawaii! Includes airfare and hotel stay.
Already registered? Raise $500 above your goal for your chance to win. Read terms and conditions.
Registering as a Hero means earning an exclusive race-weekend experience.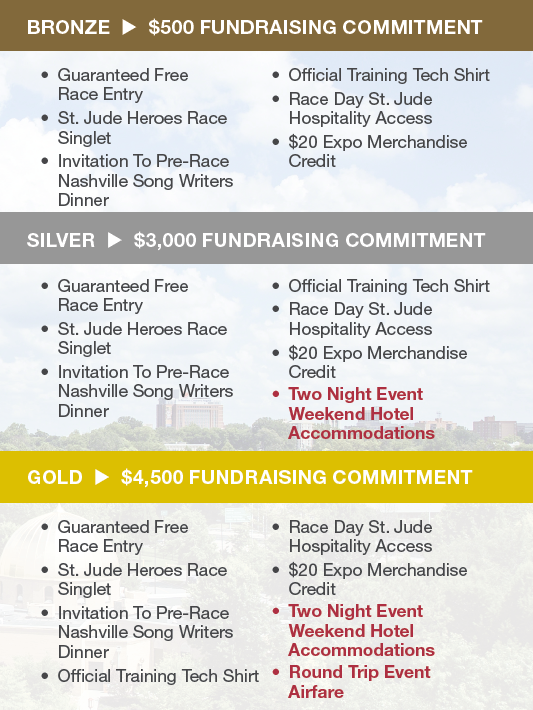 Treatments invented at St. Jude have helped push the overall childhood cancer survival rate from 20% to more than 80% since it opened more than 50 years ago. St. Jude is working to drive the overall survival rate for childhood cancer to 90%, and they won't stop until no child dies from cancer.
Do more with your race. Run the St. Jude Rock 'n' Roll Nashville Marathon and 1/2 Marathon as a St. Jude Hero, and make your journey to the finish line part of something bigger.
If you have questions, please contact Courtney McMahon at courtney.mcmahon@stjude.org or 615-320-3733.