Disney Princess Half Marathon Weekend
February 24-26, 2017
FUNDS RAISED FOR ST. JUDE
OUR PROGRESS
LOCATION
Walt Disney World Resort
Orlando, FL 32830
As a St. Jude Hero, you'll raise funds for the kids of St. Jude while you train for your race. The dollars that St. Jude Heroes raise help ensure that families never receive a bill from St. Jude for treatment, travel, housing or food — because all a family should worry about is helping their child live.
Treatments invented at St. Jude have helped push the overall childhood cancer survival rate from 20 percent to more than 80 percent since it opened more than 50 years ago. St. Jude is working to drive the overall survival rate for childhood cancer to 90 percent, and they won't stop until no child dies from cancer.
Do more with your race. Be a St. Jude Hero, and run for the kids of St. Jude.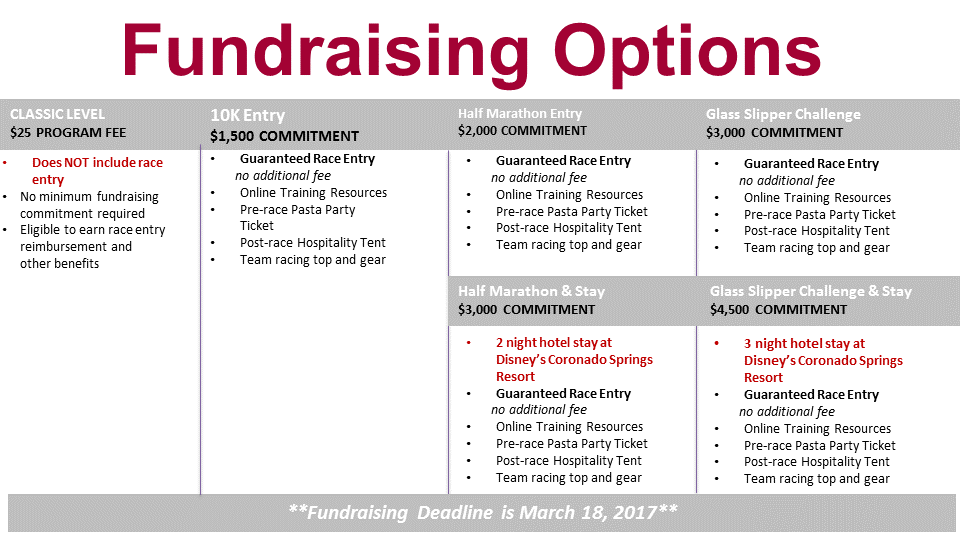 If you have questions, please contact Kelly Gratz at Kelly.Gratz@stjude.org or 813-868-2711.
All ©Disney names and logos are used with permission, which in no way constitutes an endorsement by Disney, express or implied, of any organization, company, or fundraising campaign. Disney does not control or guarantee the accuracy, relevance, timeliness or completeness of information contained on this website. The views and opinions of authors expressed herein do not necessarily reflect those of Disney, and agreement with those views may not be implied by use of the Disney names and logos.