Marine Corps Historic Half Marathon and Semper 5ive
Fredericksburg, VA
May 15, 2016
93.3 WFLS and the St. Jude Heroes program are thrilled to be back in action for the 2016 Marine Corps Historic Half! Sign up as a St. Jude Hero for the 2016 Historic Half or the new Semper 5ive, a five mile distance run!
Support the kids of St. Jude Children's Research Hospital when you sign up as a St. Jude Hero for the Marine Corps Historic Half Marathon and Semper 5ive. St. Jude Heroes go the extra mile by raising funds to help St. Jude find cures and save children battling cancer and other life-threatening diseases.
As a St. Jude Hero, you can also earn awesome benefits based upon the fundraising level you choose.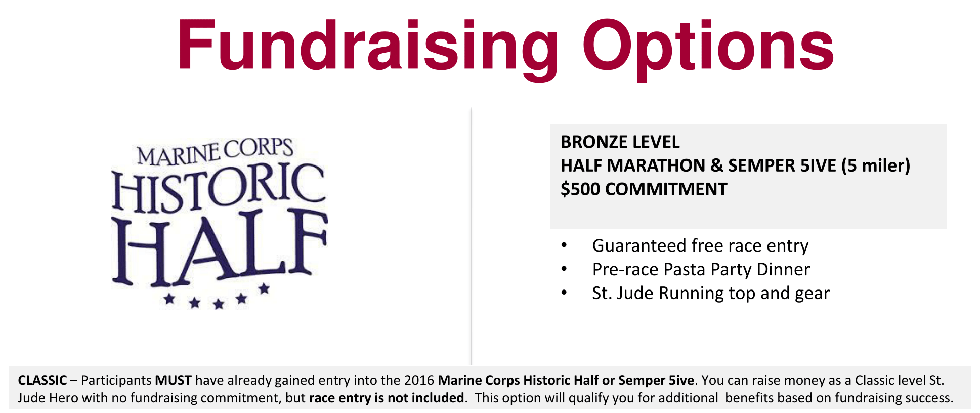 Do more with your race. Be a Hero for the kids of St. Jude and run for a reason.
Please contact Erica Baca at Erica.Baca@stjude.org or call 703-351-5171 with any questions.