How to Participate
Be more than a runner. Become a St. Jude Hero and help St. Jude Children's Research Hospital change the way the world treats childhood cancer and other deadly diseases.
By fundraising as a Hero, you can ensure no family ever receives a bill from St. Jude for treatment, travel, housing or food— because all a family should worry about is helping their child live.
Here's what Heroes get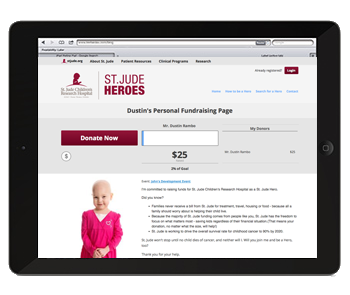 personal fundraising website
email templates to send to friends and family
fundraising tips and videos
event-specific incentives
Participating as a St. Jude Hero is easy. Here's how: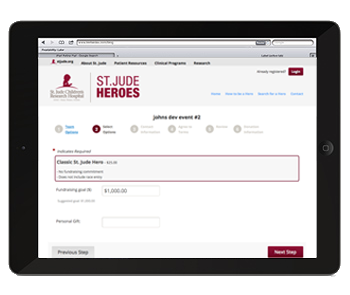 Find an event in which you'd like to participate

search for an event and register as a St. Jude Hero
set up your St. Jude Heroes personal Web page to spread the word and ask for donations
have fun and help make a difference for St. Jude kids
earn prizes for your fundraising efforts

Or sponsor a Heroes participant or team and help them raise funds for St. Jude

search for a participant by name or team
donate securely online to their St. Jude Heroes webpage or print the form to mail to St. Jude along with your check
support your friends and family and help make a difference for St. Jude kids

Need more info? We're here to help.